Phoenix Clearance Limited, (PCL), and MIVAC conducted a successful partnership designed to remove potentially life threatening Landmines and UXO from Ban Sai Village Phoukoud District Xieng Khouang Province Lao PDR.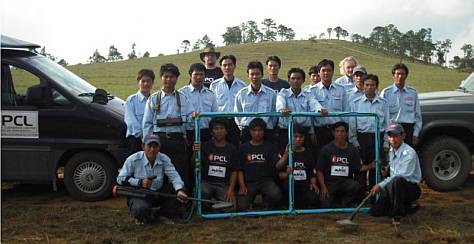 The PCL team which consisted of 1 x Expat EOD Technical Field Manager and 6 x Land mine Disposal Technicians, 3x UXO Disposal Technicians and 1 x Trauma medic and a driver conducted 28 days of disposal activity resulting in the destruction of:
Minefield area cleared 7,777m² 90 mines located and destroyed comprising 30 x M16 Bounding Fragmentation Anti-personnel mines and 60 x Improvised mines made of 60mm mortars with the fuses armed and buried vertically to function by pressure.
School yard cleared 2500m² 6 x 60mm Mortars located and destroyed.
Garden old Vietnamese and Pathet Lao attacking force position 5000m² 65 x 57mm HE recoilless rifle rounds and 34 x 57mm WP recoilless rifle rounds and 3 x 2.75in FFAR Rockets located and destroyed.
Surrounding area of the minefield 126,140m² locating and destroying 18 x BLU 26 cluster munitions and 3 x 81mm White Phosphorous (WP) Mortars and 1 x 3.5in Rocket. Totals = Landmines 90, Unexploded Ordnance (UXO) 124.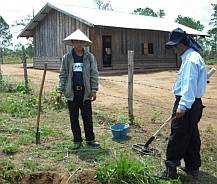 PCL gave UXO education to the local population and employment to a number of villagers during the project.
This is the second successful partnership between MIVAC and PCL and the project went very well and the cooperation between MIVAC and Phoenix Clearance Limited is a working formula for good now and in the future.

FINAL PROJECT REPORT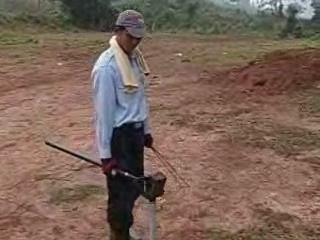 PCL bomb disposal movie (3MB download)