Welcome to the MiVAC Trust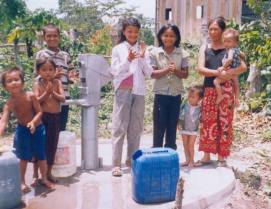 The MiVAC Trust is the initiative of Australian Vietnam Veterans who cleared landmines in Vietnam and have seen first hand the devastation caused by these indiscriminate weapons. Membership of the Trust has broadened to include ex-service personnel from other conflicts, humanitarian aid workers, members of peacekeeping forces and many concerned civilians.
It is the intention of the Trust to establish a Chapter of MiVAC in each State and Territory in Australia.
Col. Sandy MacGregor MC, RFD was MiVAC's Inaugural National Patron until November 2013 when he resigned. The MiVAC Trust was started by a couple of Australian Vietnam Veterans who cleared landmines in Vietnam and who have seen and felt first hand the effects of these indiscriminate weapons. Initially comprising veterans, the group has broadened to include Humanitarian Aid Workers, members of the Peacekeeping Forces, and also many members of the general public who have a common desire to rid the world of these terrible weapons, and assist the victims and communities affected by them.

Projects
Lao PDR. In 2009, when a team stopped in Ko Hai village for morning tea they had no idea of what was to follow. Clearing of the playgrounds followed (where four children had previously died), removing 84 UXO's (unexploded ordinance including bombies). With the playground safe, more students enrolled which led to another MiVAC member returning to the school, building accommodation for 80 day students, erecting a water tower and new toilets. Now the school has taken action amongst which is planting corn and fruit trees to help feed the boarders.

Our Aims
MiVAC is a voluntary organization enabling 95% of donor's funds to reach their identified projects. MiVAC brings relief to people living in areas affected by mine warfare. Additionally MiVAC provides a positive focus for those who are aware, and are concerned, about what was left behind at the completion of conflicts or the withdrawal of troops. 260 million bombies and 2 million tons of bombs were dropped on Laos (now Lao PDR). 30% don't go off – so are left behind with the locals having to deal with the dreadful consequences.